"Grüß Gott" in München
... and Welcome at Josef Tours München!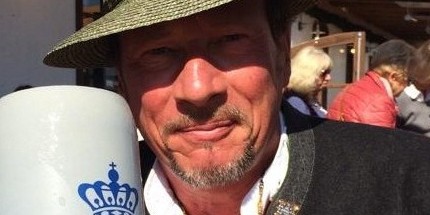 Josef Tours München - An Introduction
Basically, I am Bavarian and geologist. The connections between our culture and our landscape made me curious to discover my homeland from a specific point of view already in the early 1990s. Ever since, I have explored Bavaria's major attractions as well as forgotten places on numerous tours.
Bavaria looks back on a long history from Celtic and Roman times over the 738 years rule of the Wittelsbach dynasty to the modern state. And each period left its traces. Bavaria takes you along to unique palaces and churches, treasures, dramatic biographies, an overwhelming landscape, our famous inns, and a lifestyle that is as traditional as modern.
As a professional city guide in Munich and certified tour guide in Bavaria I'd like to invite you to discover Bavaria from a local's point of view on my individual tours - to major attractions, off the beaten path or at your own pace.
I am at your disposition as private guide or tour leader for your group.
Bavaria is exciting. Come with me.
Yours,
Josef W. Wagerer
TourGuide International IHK | City Guide Munich | Approved Nature Guide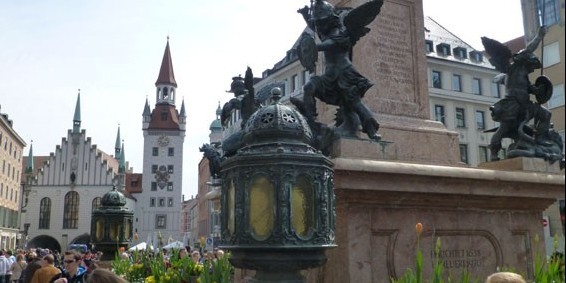 Josef's Walking Tour
Munich at a Glance
Specially tailored for our international guests this tour shows you Munich's fascinating history and the most popular sites at a glance - with a Bavarian's sight and many insider stories. Hear about salt and beer, discover charming courtyards and traditional inns on your own tour!
Duration appr. 2 hrs | Groups from 145 € | Marienplatz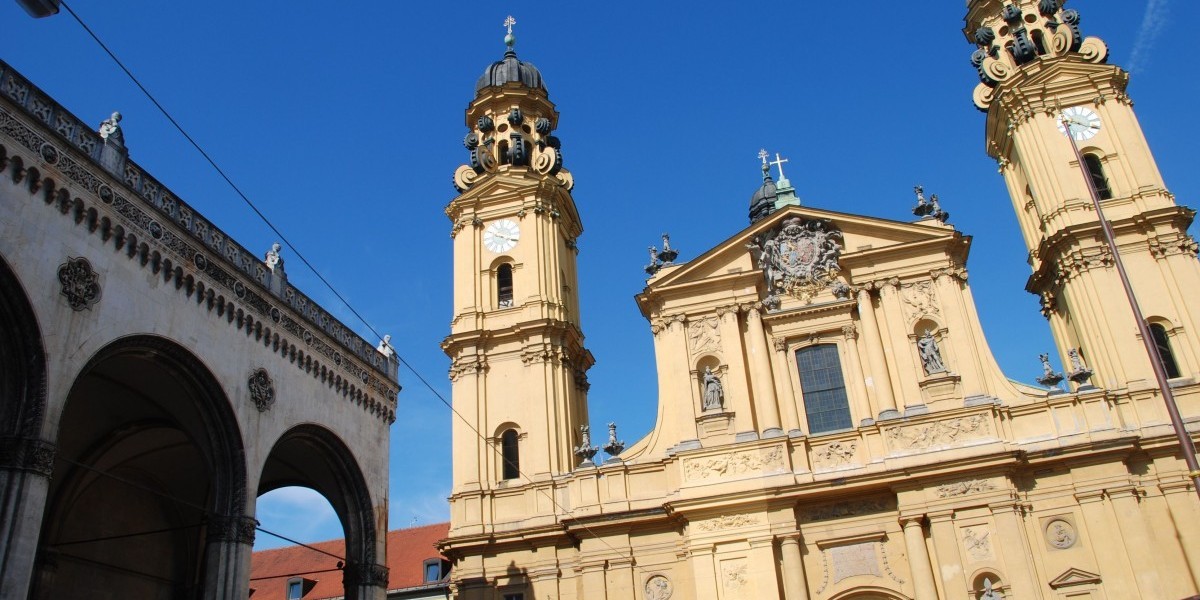 Josef's Munich Highlight Tour
Major Attractions and Hidden Places in the Ancient City
On this tour we'll explore most famous sights and secrets off the beaten path. You might climb Munich's oldest belfry and visit a church in perfect Italian Baroque style. Get an idea of Henry the Lion, and discover traces of the Third Reich. A break in Munich's most traditional inn is waiting for you as well!
Duration 3 - 3.5 hrs | Groups from 200 € | Marienplatz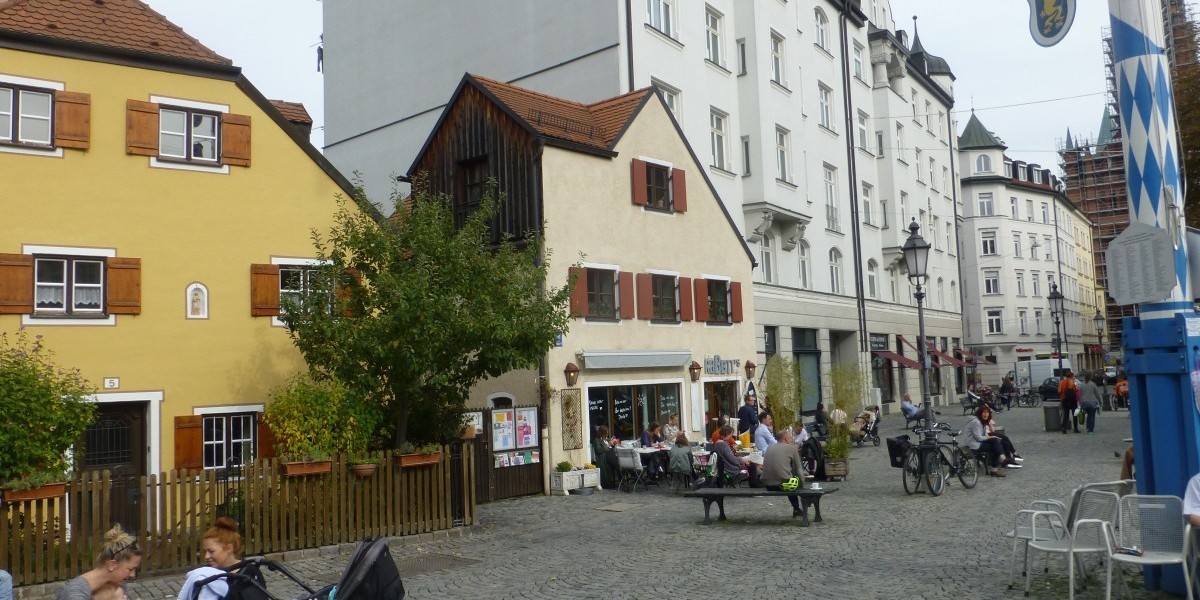 Munich for Insiders
Ancient City and Younger Quarters by Tramway
Basically designed for Munich residents I have adapted this tour also for our international guests. From one of the medieval city gates we discover famous Munich Residence, and explore the charming quarter Haidhausen including the Seat of Parliament and Third Reich history. Hop-on hop-off by tramway.
Duration 2 hrs | Groups from 145 € + transport | Marienplatz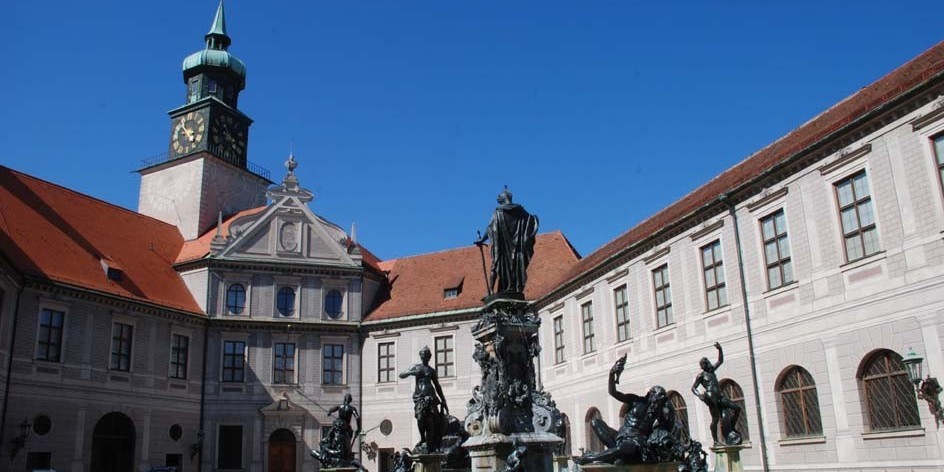 Munich Residence
Magnificent Seat of the Bavarian Rulers for Centuries
A tour through centuries in Germany's greatest city palace! In this unique palace you gain fascinating insights in Bavarian history, artwork, and find many traces of our rulers. Hear about their fates, their times, and discover splendid rooms from Renaissance to Classicism. Definitely a must in Munich!
Duration 1.5 - 2 hrs | Groups from 145 € + entrance fee | Marienplatz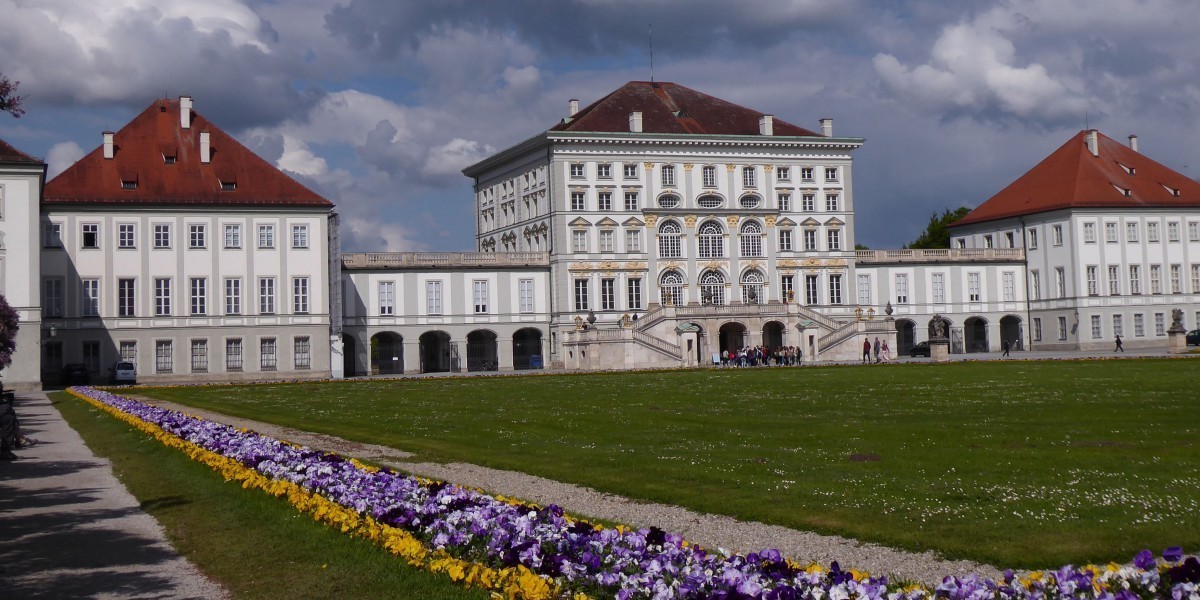 Nymphenburg Palace
Summer Residence with Wonderful Garden
Founded on the occasion of famous Elector Max Emanuel's birth in 17th century, Nymphenburg has been extended under five generations of rulers. Nowadays, it is one of the largest palaces in Europe. It houses rooms dating back to 1670 and has a magnificent garden with creeks, trees, and pavillions.
Duration 1.5 - 2 hrs | Groups from 145 € + entrance fee & transport | Karlsplatz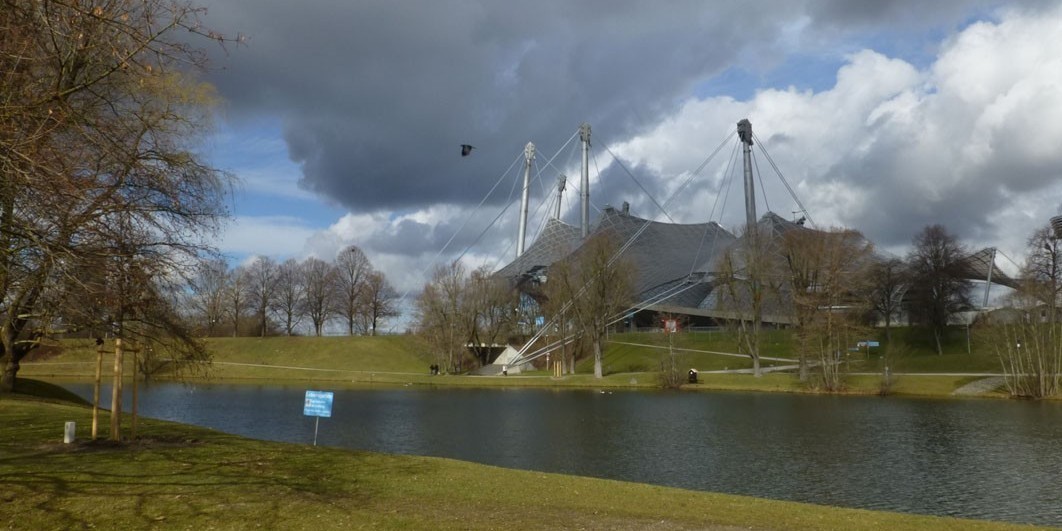 Josef's Bus Tour
A Variety of Impressions from Munich
My classic bus tour starts at one of the three medieval gates left and follows the ancient city walls. You gain impressions on both ancient and modern Munich on our way to Nymphenburg and the world-famous Olympic Games Area of 1972. And you discover quiet quarters on the right side of Isar River.
Duration 1.5hrs | Groups with own bus only 155 € | Meeting point on agreement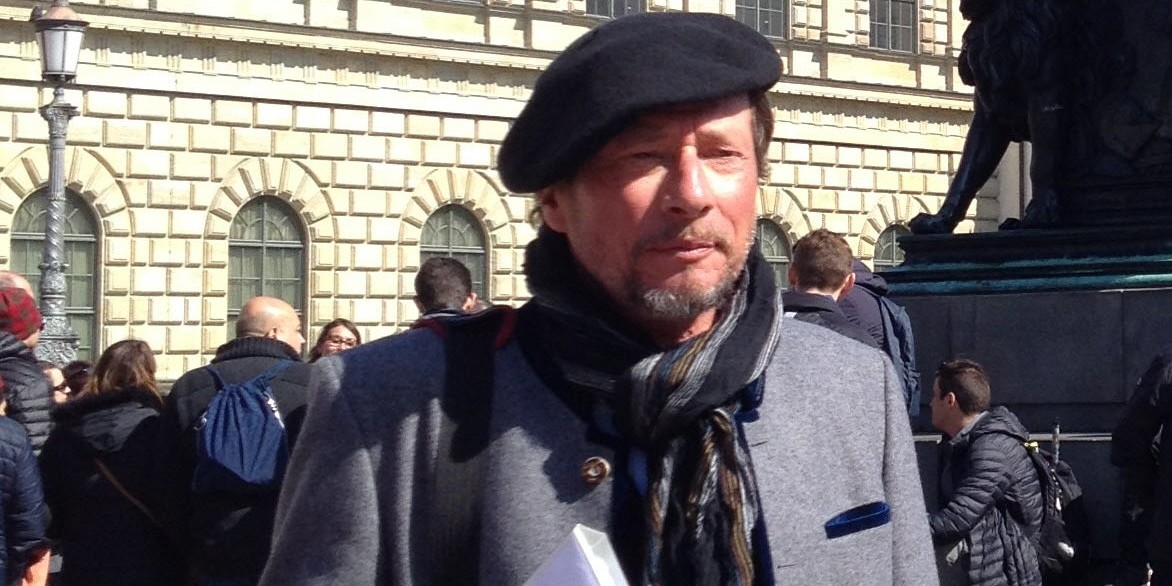 Your Private Munich Tour
Selected Highlights at your own Pace
Choose from my tours above or let me know your individual wishes - I'll gladly design a specially tailored tour for you. We can discover classic major attractions as well as special sights off the beaten path. Discover charming gardens, Munich secrets, traces of the Third Reich, and more.
Duration > 2 hrs | Groups from 170 € | Any meeting point | Please ask for your quotation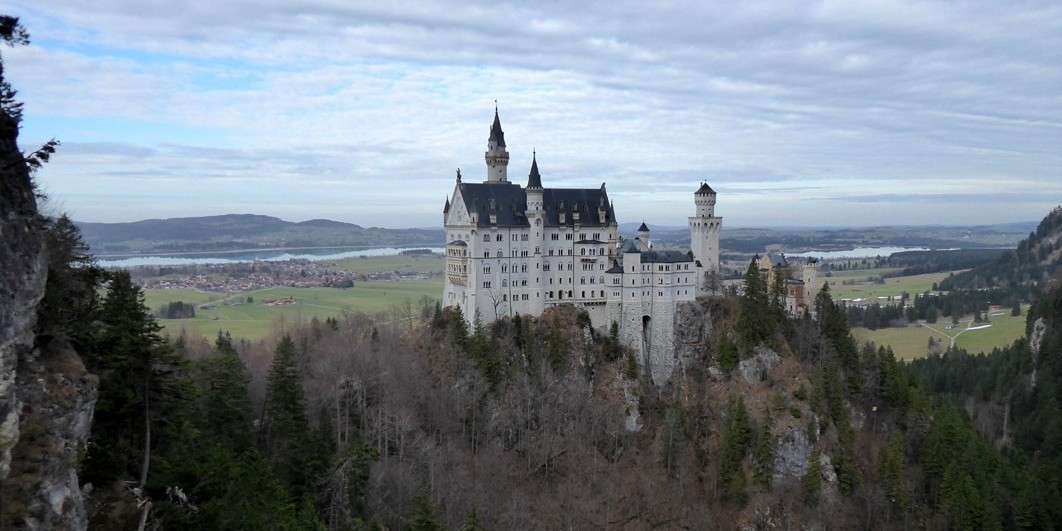 Neuschwanstein Castle
Breathtaking - World Famous Castle of our King Ludwig II.
Just 172 days our beloved King Ludwig II. spent in his fairytale castle - but among them his last. Highly impressive and dramatically Neuschwanstein with its opera sceneries is embedded in the foremountains. Hear about King Ludwig, his era, his projects, his tragic life and death. As an option, you can also visit charming Linderhof Castle and Oberammergau.
Duration 8 - 10 hrs | Groups with own bus only | Details on demand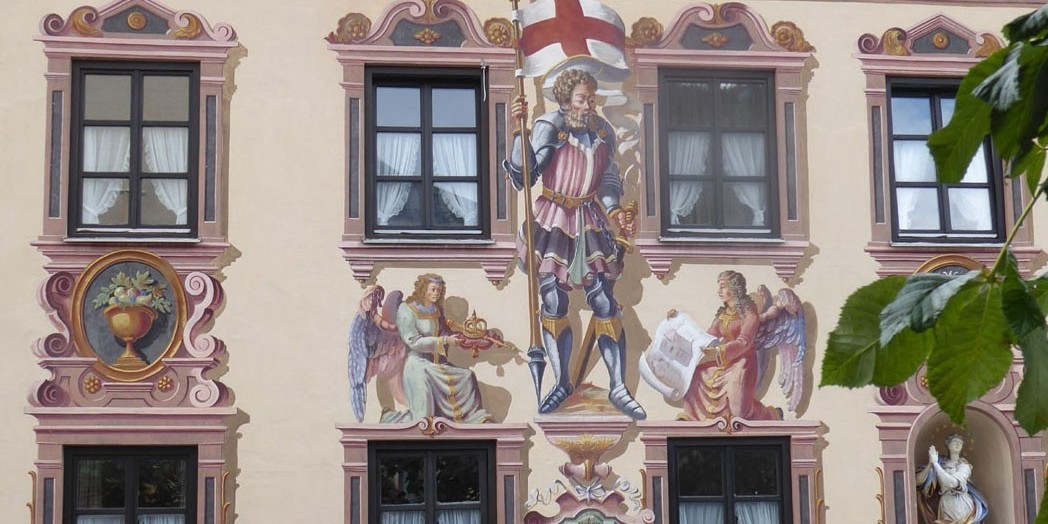 Zugspitze and Garmisch-Partenkirchen
Germany's Highest Peak and Picturesque Skiing Resort
Choose between one of the world's most modern cable cars or a historic rack-railway to get on top of Germany! At good weather conditions breathtaking views in the Alps and the foreland are waiting for you. Afterwards we explore charming Partenkirchen with its famous house paintings called "Lüftlmalerei".
Duration 8 hrs | Groups with own bus only | Details on demand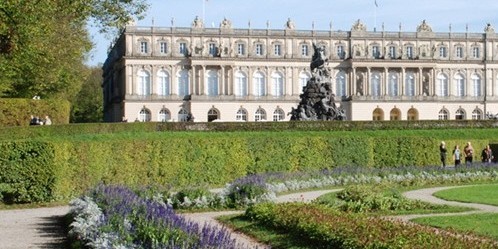 Lake Chiemsee and Herrenchiemsee Palace
"Bavaria's Ocean" and its Islands
Majestic and impressive Bavaria's largest lake offers a variety of major tourist attractions. Two islands with ancient monasteries and famous Herrenchiemsee Castle - Ludwig's Bavarian Versailles. On our way by train, boat, and coach you will enjoy an exciting tour with many aspects!
Duration 8 hrs | Groups only | Details on demand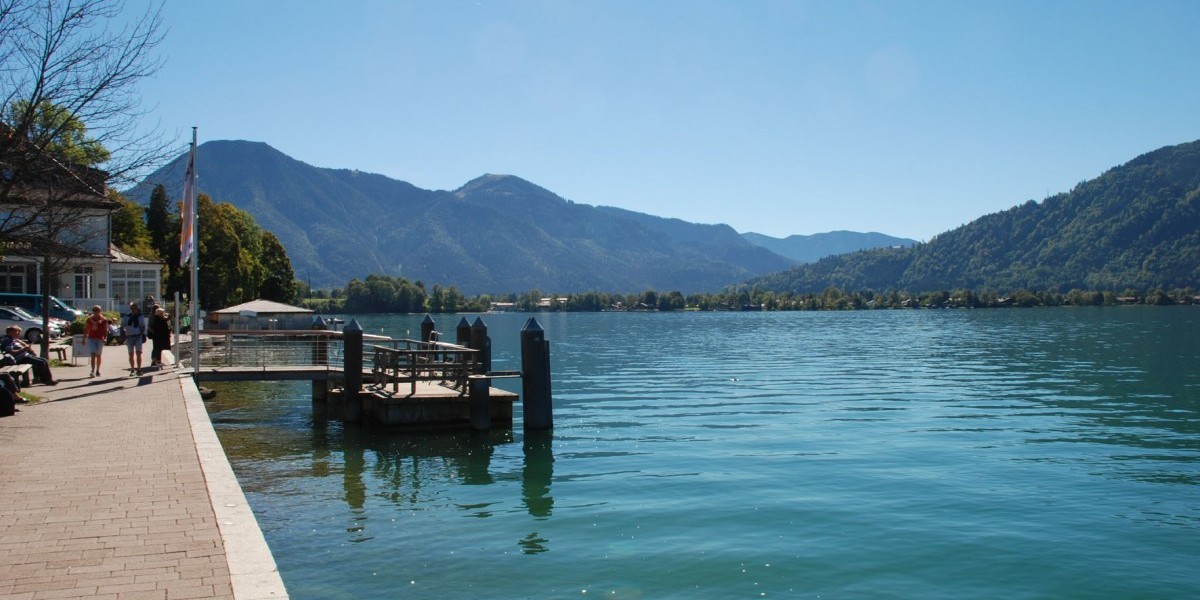 Bus Round Trip through the Alps
Alps, Lakes, and Foreland - Great Impressions!
On our day trip from Munich over Lake Starnberg through the Alps you face an amazing landscape and gain many insights in Bavarian history and tradition. We stop at Lake Tegernsee and go up to Wallberg with fantastic views around. Later choose between a boat trip or - Bräustüberl Tegernsee...
Duration 8 hrs | Groups with own bus only | Details on demand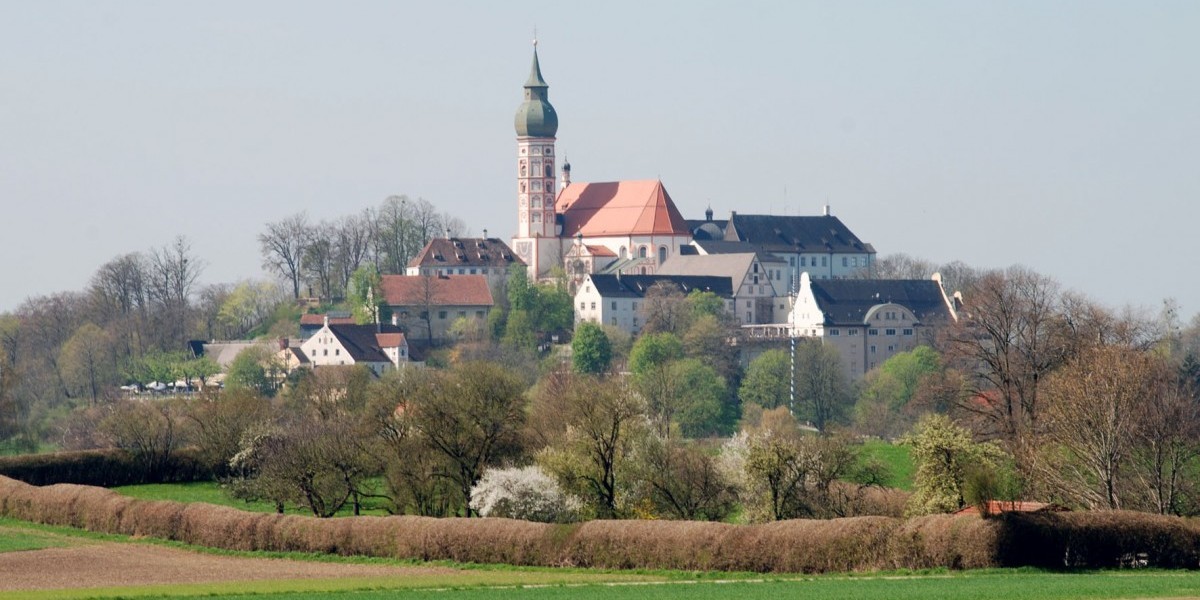 Andechs Monastery
Medieval Counts, Modern Monks, and the Holy Treasure
Located amid of meadows and high above Lake Ammersee Bavaria's holy mountain is awaiting you. It looks back to a long history closely connected to the mystical Holy Treasure. Today a lively and very successful monastery it houses the world famous brewery and is popular at tourists and locals.
Duration 6 hrs | Groups only | Details on demand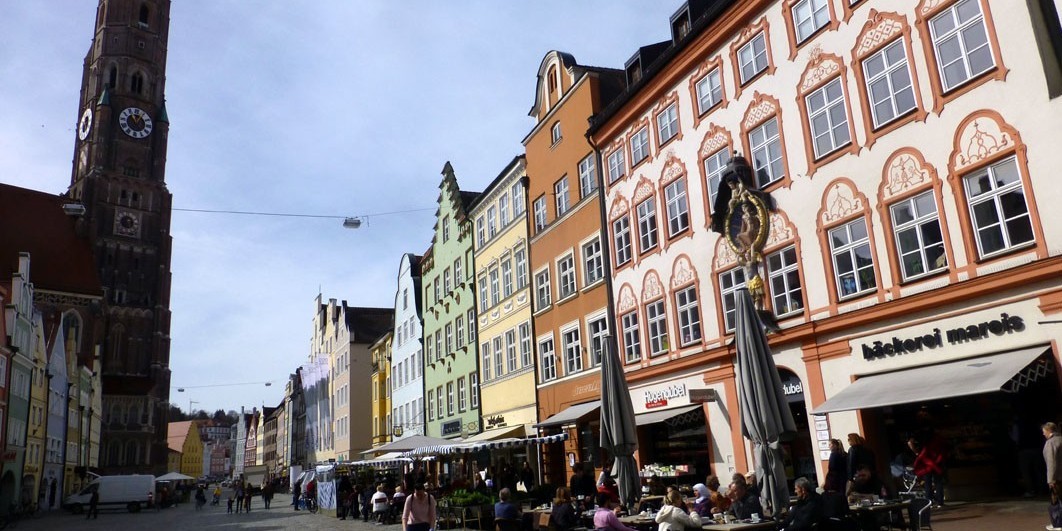 The Gothic City of Landshut
Medieval and Modern - A Unique Gothic Ensemble
Just a one hour ride from Munich the former Wittelsbach residence Landshut offers fascinating insights in the medieval age. Authentic gothic facades, Trausnitz Castle, the world's highest brick belfry, and an Italian inspired Residence show you the era of the "Rich Dukes" ruling in the 15th century.
Duration 8 hrs | Groups only | Details on demand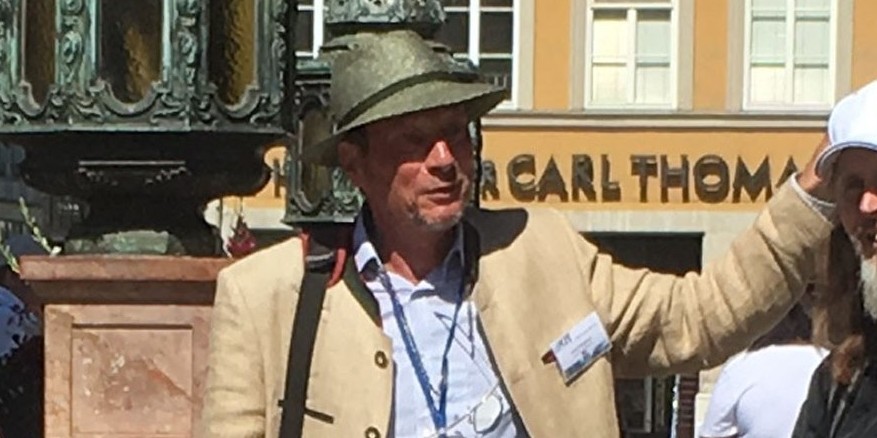 Complete Tour & Event Management
For Single Travellers, Larger Groups, and Travel Agencies
I'll gladly assist you in any issue regarding your tour to Bavaria and offer complete planning and management of your individual tour. Let me know your special wishes and I will arrange everything from planning to reservation, transport, entrance fees, lunch and dinner locations, and recommendations for accommodation.
With my long-term experience, I have excellent connections to bus companies, hotels and restaurants, and tour guide colleagues.
Gladly I also organize your events in Bavaria as cultural frame programs for conferences, and the like.
Have a look what Karlsruher Institute for Technology (KIT) wrote in 2019:
In June 2019 the Karlsruhe Institute of Technology (KIT) had a 4 day business meeting in Munich with 45 international participants in the field of energy research. We had a loose idea what kind of events and places we would like to put on the agenda for the accompanying social-cultural program of the meeting and chose Josef Tours München for further arrangements. Josef Wagerer was responsible for the refining and detail planning of this agenda and has excelled our expectations: He arranged everything, from bus transfers, reservations and tickets, appropriate walking distances, lunch and dinner locations (including fish, meat and vegetarian menu options), experienced supporting guides (due to the size of our group), the payment up to the final bill which met our dedicated budget - and held a couple of tours himself, e.g. Walking Tour Munich, Herrenchiemsee Castle, and Munich for Insiders. Josef Wagerer is a trustworthy guide who reflects the Bavarian spirit in a likeable way and shines with his explanations, background stories, historic insight, and deep knowledge. His English is superb and you won't regret having a beer with him.
I can highly recommend him for organization and conduction of cultural frame programs in Munich and around.

Looking forward to hearing from you!
Practical Information
Booking, Pricing, Cancelling, and the like
You can book any tour at my group rates which start from € 145.- for 2 - 5 persons and up to 2 hrs. Rates are dependent on group size and duration. Before booking ask for you individual quotation.
Please book well in advance, in high season at least two weeks are recommended. After booking you'll receive my official confirmation within short time, usually within 24 hours. You can cancel any tour either within one week after receipt of the confirmation or up to four days before start of the tour without any additional cost. After that, cancellation charges apply according to the time of cancellation.
Upon receipt of my confirmation a contract is existing between the client and Josef Tours München. My General Standard Terms and Conditions (available in German on AGB) apply. On request you'll gladly receive an English translation.
Booking is just possible via email: info@josef-tours-muenchen.de; please make sure that your contact data as name, address, and phone numbers are included. Any personal client data is treated strictly confident just for the booking process, not handed over to anybody, and not used for spamming etc.
All prices refer to the guided tour only and do not include any additional cost as for instance transport, entrance fees, food and beverages. I gladly arrange everything as entrance reservations, public transport or reservation of buses for you. For any payment the client is responsible.
All prices mentioned include all taxes and are considered final prices to the client. Additional cost will be listed in my quotation.
Payment of the full price is due latest four days before start of the tour on my bank account. In case you have to cancel later, the difference to the cancellation charge is refunded within five working days.
Don't hesitate to ask me in case of any questions.